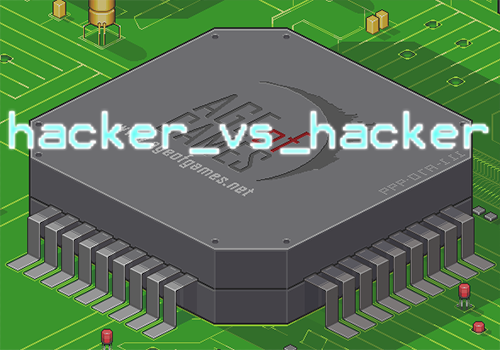 Hacker vs Hacker
Hackers vs Hackers is a sort of tower defense game where in addition to defending on one
"line", you also have to attack the opponent on another one at the same time.
It has a cyber-informatic setting where you take control of a hacker trying to violate an opponent's computer. You have at your disposal a wide range of viruses for your attacks and defensive structures divided into different categories. Each one of them can be upgraded and repaired.
The game also features special "challenge" levels with unique gameplay and an ingame shop that can be used to upgrade the character's desktop and their abilities.
The game was developed using Foofa Studios' proprietary game engine, based on Flash technology, and is available as a web browser game.