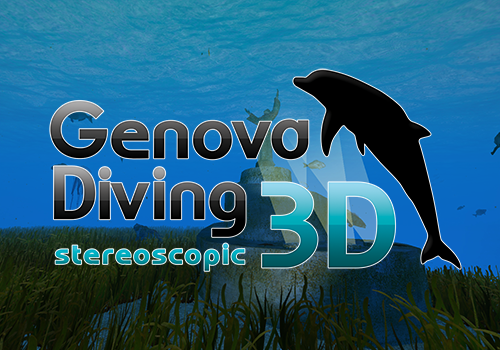 Genova Diving 3D
Genova Diving 3D is a stereoscopic simulation developed to promote diving in the Province of Genova.
The project features realistic reconstructions of 3 of the major diving sites in the area  and the local underwater wildlife.
It was developed as a promotional simulation and shown at BIT (International Tourism Exchange) 2010.
It is currently under display in a dedicated booth at the Infopoint in the Porto Antico Area in Genova, in front of the Aquarium of Genoa.
The project was developed using Untiy 3D and uses NVidia 3D Vision glasses